Shipping Forecast by Gary Breeze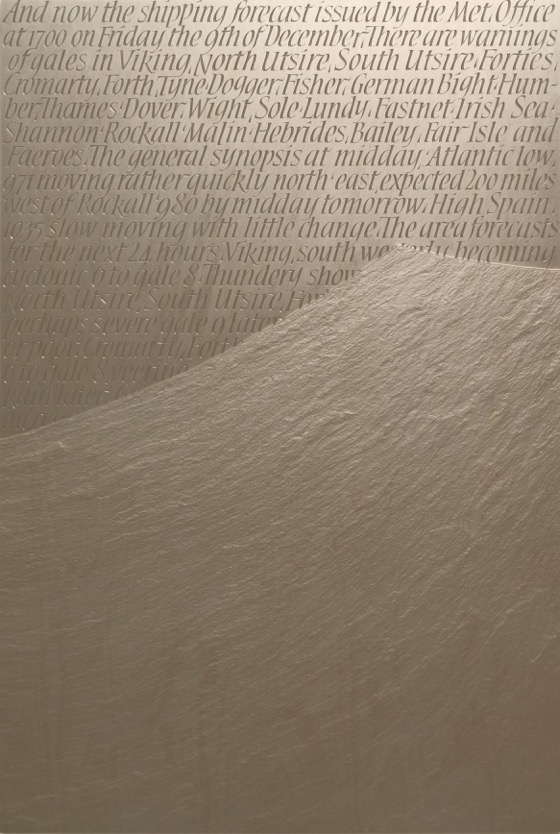 Shipping Forecast by Gary Breeze
This print is from a photograph by Joe Low of a slate carving made in 1995 for a Crafts Council touring exhibition called Out of This World: Influence of Nature in Craft and Design 1880 - 1995 held at their gallery in Islington , London that same year. It was the largest version of a series of carvings Gary made in the 1990s of various actual shipping forecasts taken from the radio.
The natural riven surface of the slate represents the surface of the sea in both texture and colour. An area is honed back at the top of this solid piece to resemble the sky and carved with fine italic style letters interspersed with rain drops for punctuation. The letters were painted black and the surface of the slate oiled. The original carving is 70 x 105 x 1.5 cm and hangs in a private collection in Dorset.
The birch wood base is hand made by the artist.
The print measures 62 cm x 42 cm.