About the art of lettering
A timeless tradition
Simple tools used for generations
A chisel and a dummy (a special letter carving mallet). It is these simple tools that have allowed letter carvers to cut letters since the first century AD. It's a skill passed down to us by the Romans and the harmonious proportions of Roman letterforms and the symmetry of Roman inscriptions still provide the standard today. Their marks, and of the generations that followed them, resonate through the centuries to the present day.
It's a timeless art that starts with drawing, brush-painting or tracing letters carefully onto stone. Then steadily and carefully, the letter carving artist works with a chisel and a dummy to cut a letter. This can take 30 minutes for one letter. Sometimes longer. It's worth the time, as the final inscription has an expressive power that can't be matched by machine.
LETTER CARVING
Most letter carvers are both designers and carvers. Their skill ensures that the design of the letterforms, their spacing, rhythm and variation are perfectly legible for hundreds of years to come. Their sculptural forms give the chosen words weight and meaning. The artist uses a dummy to strike the chisel to cut letters in stone, wood, or marble, or to carve them in relief. The letter forms vary in width, depth and angle depending on the letter and the artist's style.
"Contemporary letter carving is really a form of visual poetry" Jonathan Foyle, the Financial Times
Calligraphy
For thousands of years, calligraphy has been used to inscribe manuscripts, glass and wood. Calligraphy is an excellent basis for learning letterform and design. It was Edward Johnston who revived the teaching of calligraphy in 20th century Britain, ensuring that this most beautiful of art forms is as alive and relevant today as it was thousands of years ago.
Linocut
Due to the nature of the material, linoleum is often seen as being more suitable to fairly simple designs, in contrast to the level of detail that can be achieved in a wood engraving.
Compared to stone cut letters, linocut letters can be carved relatively quickly. Experimentation is one of the joys of the linocutting process, as different coloured inks, papers and surfaces mean myriad designs and editions can be made from just one linocut. Carving letters into lino takes a bit more knowledge than simply carving images, as the letters must be cut in reverse. This additional artistic challenge means the letter cutter has to look at the letters as a pattern rather than simply reading words.
I love working with lino as it has great similarities to letter cutting. In both mediums the quality of the line created is so important if you want to produce beautiful and legible lettering. — Louise Tiplady, letter cutter
Wood Carving
As the letter carver pushes down with a gouge into the wood, a golden curl of wood curves away as the shape of the design of the incised letter is revealed. Cutting into wood by hand means every letter is different, and every finished piece has its own warmth and particular character.
Letterpress
For 500 years letterpress was the staple of the printing industry, until it was superseded by other techniques. Letterpress is now practised on a small scale by artists and printmakers.
Manufactured metal or wooden units with a relief image on one face are assembled to make the desired words and sentences. The raised surface is then inked with a roller, paper laid on top of it and pressure applied to transfer the ink to the paper.
Letterpress, unusually, places constraints on the use of letters. The units of type are rectangles so they are often arranged in straight lines and right angles.
"MANY LETTERPRESS WORKERS ENJOY THESE CONSTRAINTS, AND FINDING ATTRACTIVE WAYS OF WORKING WITH THEM IS BOTH ABSORBING AND SATISFYING." - Phil Abel, Letterpress artist
"oUR AIM SHOULD BE, I THINK, TO MAKE LETTERS LIVE…THAT MEN THEMSELVES MAY HAVE MORE LIFE.." — Edward Johnston
Discover more
There is so much to inspire; Discover exhibitions, join workshops or consider a commission

We are delighted to have 75 of the very best letter-carving artists in the UK on our register.

The Lettering Arts Centre shop has a wonderful range of unique gifts, books, cards and artworks.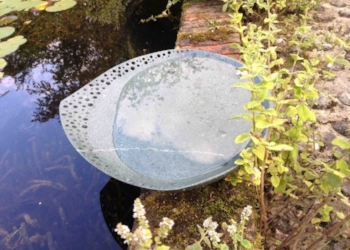 For more than 30 years we've helped people commission unique, carved lettered pieces.