Gin and Tonic Bench by Lois Anderson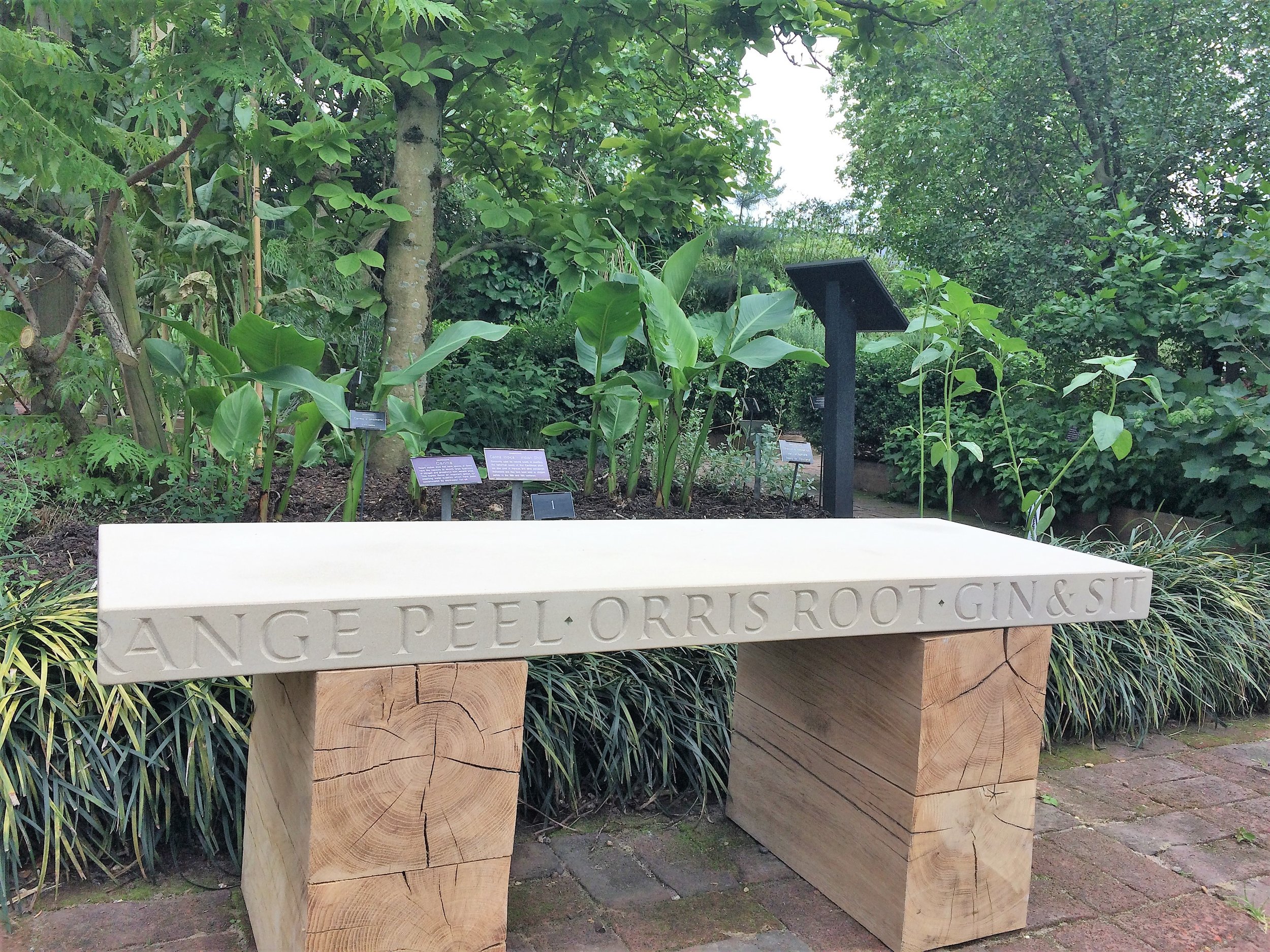 Gin and Tonic Bench by Lois Anderson
By Lois Anderson
A bench of Woodkirk stone with oak legs, featuring some of the botanicals that are both grown in the Chelsea Physic Garden and infused in gin.
About the exhibition
16 artists were invited to the Chelsea Physic Garden to acquaint them with the unique, historic garden. They responded to the Garden's 2018 theme of 'Beverages Bubbles and Brews' with proposals for standing stones and sculptures, sundials and ornaments with witty and wise inscriptions of poetry, drinking songs and recipes.
Inspired by the myriad of plants that are the ingredients in teas and tisanes, wines, cordials, beers and herbal brews, 'An Elixir of Letters' slakes the thirst of art lovers and gardening enthusiasts alike.
The exhibition occupies spaces throughout Chelsea Physic Garden from May to October 2018.